Back to the news
A prestigious recognition that celebrates the creative solutions and innovations that will change the habits of tomorrow.
SANEXEN awarded ENVIROLYS prize for innovation and environmental protection.
At the 2021 Envirolys gala held in Montreal by the Conseil des entreprises en technologies environnementales du Québec (CETEQ), SANEXEN was awarded the prestigious Innovation and Environmental Protection prize for the development and commercial launch of a recovery process for fine residues from Construction, Renovation and Demolition (CRD) centers. The SANEXEN team has once again been recognized for its ingenuity and know-how, having demonstrated that it is possible to recycle residual materials from CRD centers and to contribute fully to a circular economy. Read the press release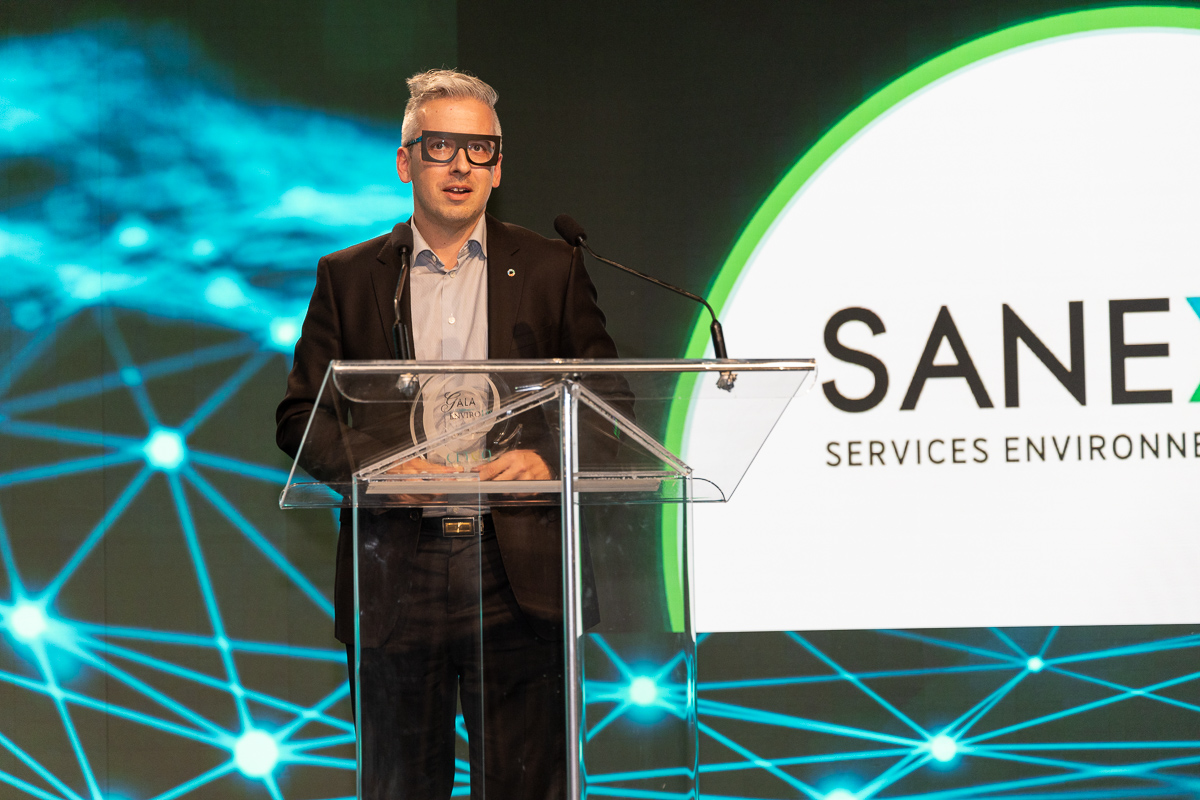 We would like to congratulate all those who, in one way or another, contributed to this success. This project started more than 5 years ago and many people, at various stages of the project's evolution, worked on it. This is a great example of the progression of a project from the idea phase, through research and development and full scale validation, to the commercialization phase.
Related article:
Recovery plant creates new materials from C&D fines
Construction & Demolition Magazine, October 27 2021: https://www.cdrecycler.com/article/sanexen-recovery-plant-construction-demolition-fines/
Parent Company, Subsidiary and Affiliated companies